About Our Company
Pamela Rose Auction Company, LLC
Since 1987, Pamela Rose Auction Company, LLC has provided each client with innovative and practical auction services.
Recognized nationally as an industry leader for real estate, on-site and on-line asset liquidation auctions in the Midwest with licenses in Ohio, Indiana, and Michigan. Pamela Rose Auction Company, LLC is well-known for services we provide through auction affiliations across the United States. The Pamela Rose Auction Company, LLC team is active members in our community, and is pleased to continue to support special causes and non-profit organizations with live benefit auctions and fund-raising galas. Our Firm is a full-service auction company with an experienced and hard-working team, and we take pride in providing our very best to each of our clients. At Pamela Rose Auction Company, LLC you can expect to receive:
Unsurpassed Experience… Pamela Rose, our President and Founder, is a 2nd generation auctioneer licensed in Ohio, Michigan, and the Indiana regions. Pam gained experience growing up in the auction industry working for her father, David Rose, a nationally recognized auctioneer. She has conducted over 20,000 auctions in her 31-year career and is well-known for the largest auction in Ohio with a gross selling price of $23,000,000. In 2009 Pamela Rose received recognition for selling at Auction the most expensive home in Michigan for $4,950,000 and is one of the top Real Estate Agents in Ohio for sales volume, an award presented by the Ohio Association of Realtors. In addition, Pamela continues to be prominently recognized by the auction industry with awards bestowed by the National Auctioneer's Association and Women's International Auctioneer Championship (1998), has served on the Ohio Auction Commission and has been selected as an Appointed Chairperson of the NAR Auction Committee. With her commitment to our community, Pamela Rose is also well-known for offering her services to charity and benefit events in the region.
The Best Auction Team Possible for our Buyers & Sellers… Our auction team at Pamela Rose Auction Company, LLC includes licensed full-service auctioneers that are experienced in on-line and on-site asset liquidation auctions, multi-parcel bidding, and project analysis. Our team also includes licensed Real Estate Agents with experience in home-value estimating, real estate marketing, and probate & asset appraisals.
In addition to our auctioneers and real estate agents, we have a full-service Marketing, Advertising and Project Management team that excels in bringing Buyers and Sellers together and making each auction uncomplicated and easy for our clients. Our Sellers benefit from the freedom to control the terms and timing of the sale of their assets and prosper from our experience and the urgency the Pamela Rose Marketing Team creates in the marketplace. For Buyer's, our auctions allow bidders to buy quickly, efficiently and at prices they determine.
Innovative, Practical Solutions for Every Client… Pamela Rose Auction Company, LLC offers each client an individualized marketing campaign and tailored liquidation program for the most efficient service possible. Whether the assets encompass over 90 properties in one auction, or the sale is the liquidation of a modest estate, Pamela Rose faithfully keeps one goal in mind… to ensure every auction brings top market value for her clients.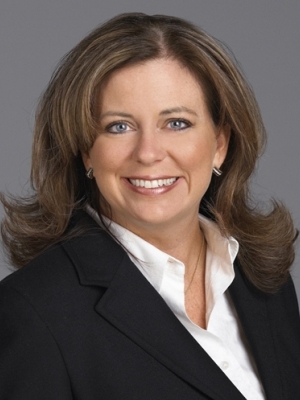 Pamela Rose
Auctioneer, AARE, CAI
419-865-1224
Pam@PamelaRoseAuction.com
Licensed Michigan Broker
Licensed Ohio Auctioneer and Realtor
Licensed Indiana Auctioneer (AU11200133)
Pamela K. Rose was the first of four daughters to follow in her father's footsteps and become an auctioneer at 18 years old. She has been licensed in the auction business since 1987. She won the National Auctioneer's Association Women's International Auctioneer Championship in 1998. She has continued to win numerous other awards and appointments in the industry including Appointed Chairperson of the NAR Auction Committee in 2007 for the 50,000 member National Association of Realtors. Pamela served six years on the Ohio Auction Commission.
As president of Pamela Rose Auction Co. LLC, one of the largest real estate auction firms in the Midwest, she conducted upwards of 20,000 auctions in her 32 year career.
Pamela holds the record for the most expensive home sold at auction in Michigan for $4,950,000. Pamela also conducted the largest auction in Ohio with a gross selling price of $23,000,000, making Pamela one of the top 5 Real Estate Agents in Ohio.
Pamela Rose is rated as one of the top auction specialist in the industry. She is both nationally and locally recognized in every aspect of asset marketing, management, and liquidation. She has received recognition from the State Senators, Mayors, and Congressman for outstanding achievement. She is a leader among her peers having received awards for both National and State Real Estate marketing and sales.
With experience, knowledge, and dedication, Pamela Rose Auction Co. LLC stands ready to conduct auction sales from charity events to multi-million dollar real estate projects. All with the personal attention that allows each of our clients to know that every detail is handled right the first time. Pamela Rose has provided her clients with professional Real Estate, Personal Property, Estate, and Fundraising Auction services and has served numerous sellers with a common goal... to make their assets bring top market value. Our satisfied clients are a result of our commitment to excellence.
---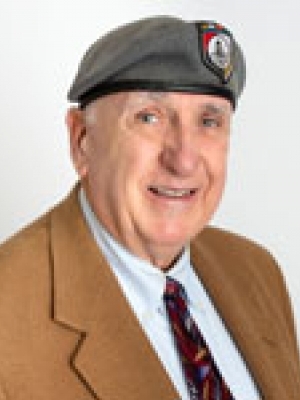 Michael Murray
Auctioneer, CAI, GRI
419-865-1224
michael@pamelaroseauction.com
Licensed Realtor in Michigan
Licensed Broker in Ohio
Michael has spent 40 plus years as a real estate agent and broker and 21 years as a licensed auctioneer with Pamela Rose. He has a background in advertising and marketing. He always has an interesting story to share.
In 2013, the National Association of REALTORS® recognized Michael whom has been with the National Association for over 40 years with the REALTOR® Emeritus status.
Michael invites his past clients to come and experience the excitement of seeing their property sell quickly and painlessly in an auction.
---
Carson Helminiak
Auctioneer, SRS
419-865-1224
carson@pamelaroseauction.com
Licensed Ohio Realtor
Carson is a licensed auctioneer and a full time licensed real estate agent whom specializes in asset liquidation, online bidding and auction platforms for multi-parcel bidding, and project analysis and managing. Carson is a graduate of the Dale Carnegie Sales Course and has been awarded top honors in the class. He has completed numerous real estate classes including Advanced Commercial Real Estate and Real Estate at Auction.
---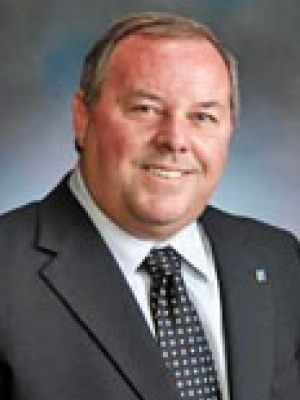 Roger Turner
Auctioneer, AARE, CAI
419-865-1224
roger@pamelaroseauction.com
Licensed Realtor in Ohio & Michigan
Roger has been a Realtor for 8 years and is licensed in Ohio & Michigan. He is a licensed Auctioneer and a graduate of the Reppert School of Auctioneering. He owned and operated a restaurant for over 30 years.
---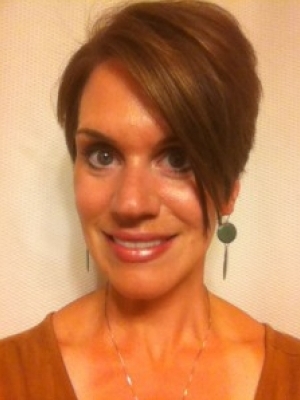 Beth Aston
Licensed Realtor in Ohio
419-865-1224
bethaston@pamelaroseauction.com
Beth practiced physical therapy for nine years before becoming licensed as a realtor in the state of Ohio. Her interest in real estate developed largely out of her husband's investment and rental business as well as their personal ownership of rental properties. She enjoys helping people to see the potential that investment properties have to offer and is never afraid to take on a challenge.
---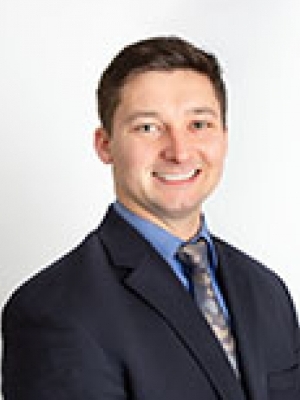 Cody Lewis
Auction Coordinator
419-865-1224
cody@pamelaroseauction.com
Cody specializes in online auction inventory software systems. He also assists in timelines, budgets, accounting and processing of online personal property auctions. Cody graduated from Adrian College in 2017 with a Business Administration Degree. He plans to continue growth in the industry by becoming a licensed Realtor in the future.
---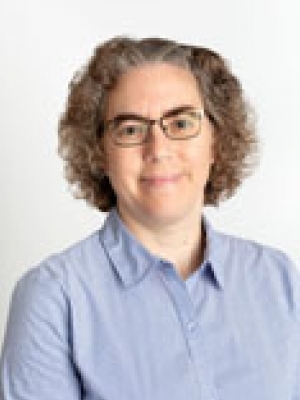 Heather Krill
Graphic Designer, Administrative Assistant
419-865-1224
heather@pamelaroseauction.com
Heather is the Graphic Designer for the company, with the responsibility for designing the marketing materials and advertisements for the auctions. Many of her designs have been selected as award winning pieces in state and national advertising competitions.
She is also the Administrative Assistant for the company and will assist the agents in property research, preparing proposals, contracts, and data entry into the Multiple Listing Service. She studied at Owens State Community College and has worked in the Real Estate Title and printing industries where she brings her knowledge of both to our office.
---
Jordan Rose
Licensed Realtor in Ohio
419-865-1224
jordan@pamelaroseauction.com
Farmer School of Business, Miami University, Class of 2023
Jordan is currently enrolled at Miami University in Oxford, Ohio studying Capital Management and Entrepreneurship and graduated from the Hondros College of Business in Maumee, Ohio. His interest in real estate and entrepreneurship began at a young age, growing up in a family of realtors and auctioneers. Since attending university, he has found a passion for real estate and auctions and is seeking a career in these industries following his graduation in 2023.